Our Spanish Conversation Tutors Visit Your Home in Manhattan, Brooklyn or Queen's. Long ago, when I was in high school, I went from being not so good at math to being one of the best math students in my class – thanks to the experienced and talented private tutor that my parents hired. His pedagogical approach was very different from the frustrating repetition of math formulas the teacher demonstrated at school. Having a private tutor helped me get interested in the subject, giving me a totally new perspective on learning. Simply because his teaching method was different from my teacher's, I was able to better understand what only the most students in my class were able to understand.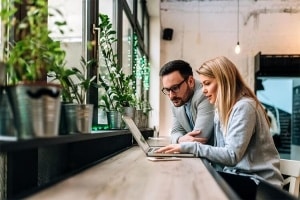 Likewise, tutors in our private Spanish language school, Spanish NYC, combine similar teaching principles and techniques to identify and concentrate on the specific challenges of our students' Spanish learning with added attention given to their immediate environment. Every Spanish lesson is customized to each student's specific age group; children, teens, college students and adults. Our Spanish tutors present learning material from a more natural perspective, applying new and familiar concepts to real conversations while practicing new Spanish sentences to help our students learn to say Spanish expressions with an applicable vocabulary of Spanish words immediately.
It's Pedagogical: Our Natural Conversational Approach Simply Works – Because It's Fun!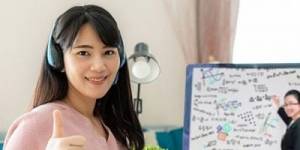 Our Natural Conversational Approach (NCA) to learning Spanish focuses on conversation as the essential key to the success of our students. Applying the principles of our NCA works wonders with children who want to learn Spanish, simply because by encouraging Spanish conversation, our students understand and learn full command of frequently used Spanish structures of grammar quickly and effectively. Our students are presented with real life examples and situations in a way that fosters natural and spontaneous learning, without dwelling on burdensome grammatical explanations and exceptions to the rules. Without cumbersome memorization of words or routine conjugation of Spanish verbs, our students begin speaking Spanish right away. Most importantly, our students have so much fun learning that speaking in Spanish just begins to flow naturally!
For Busy Parents Who Want Their Children to Learn Spanish and Grow up Bilingual
We understand that parents' time in New York City is very limited and scheduling extra-curricular activities for their children can be difficult. That's why we allow our students to reschedule their Spanish lessons or change the class times whenever they want. All we ask is that students let us know at least one day before the lesson. Our Spanish tutors are available to teach at your home from Monday through Saturday, from 7:30 a.m. to 9 p.m. Our private Spanish tutors go to your home. We provide all the materials that your child needs and assign online exercises as homework from our website and online resources. Our tutors keep track of our students' school course material and build upon classroom lessons with topics that our students are already using in their Spanish classes at school. Most importantly, our students get to fall to love with learning Spanish, mainly because we always apply our first principle; Learning Must Be Fun!
A Private Spanish Tutor Helps Students Practice Spanish Between Classes
Keep in mind that private tutoring is not only for students who may find learning a new language like Spanish a bit challenging. Even if a student is doing great in Spanish, private tutoring can bring him or her to a higher proficiency level. Our conversational Spanish classes in NYC will have you speaking Spanish immediately. Contact us today.
Being fluent in more than one language is an essential skill to learn in the global workplace of the future and even more important for people in the United States. Presently, over ten per cent of the U.S. population now speaks Spanish at home. Spanish is the second language of America. Children nowadays need to grow up bilingual. By learning Spanish, students acquire another life skill for both social and professional worlds. We are here to help your understanding of Spanish to grow, so that our students can live, work and travel bilingually in Spanish.
https://spanishnyc.com/wp-content/uploads/2018/01/tom-barrett-291764-unsplash-scaled.jpg
2560
1952
spanish_admin
/wp-content/uploads/2020/07/logo-300x45.png
spanish_admin
2018-01-03 18:38:44
2022-09-19 19:03:54
Private Spanish Tutors for Students of All Ages in New York City