Learn and use Spanish in NYC. Examples of English words that contribute to a Spanish v0ocabulary that you probably already know and use everyday in English.
Armadillo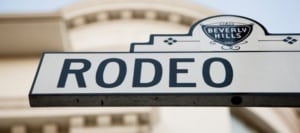 The name for this creature made its way into English from the Spanish "armado" (armed) and the diminutive "-illo," according to Dictionary.com.
Banana
The word's origins are probably African, but it came to English through Spanish.
Bodega
If you live in New York, you probably use this word to describe what the rest of the country calls a corner store.
California
The name is first mentioned in the Spanish romance by Ordoñez de Montalvo "Exploits of Esplandián," first published in 1510. According to Dictionary.com, the book was influential among the early Spanish explorers, who first used the name California to describe the North American territory.
Cafeteria
In Spanish there's an accent on the "i", but it's basically the same word.
Cargo
Ultimately derived from the verb "cargar," to carry.
Chilli
The word came to English via Spanish, but its origin is Nahuatl, the most-spoken indigenous language of Mexico.
Cilantro
You may be used to calling this fresh herb by the Spanish name "cilantro," which is now part of common use. The plant is also known by English word "coriander."
Embargo
Means the same thing in Spanish.
Florida
Means "land full of flowers" in Spanish.
Hurricane
The Spaniards adopted the term from the Caribs, who lived in the Caribbean islands where the tropical cyclones are common.
Llama
Another Quechua word that ended up in the English language by way Spanish.
Macho
It means the same thing in Spanish. It can also just mean "male."
Montana
This is just a mispronunciation of "montaña," the Spanish word for "mountain."
Nevada
It means "snow-capped peak," so you can see how the state wound up with that name.
Peon
Pretty much the same word in Spanish, meaning laborer.
Puma
This feline variety got named in Spanish before English.
Ranch
An alteration of the Spanish "rancho" adopted in the nineteenth century.
Rodeo
Same word in Spanish, just pronounced different. It comes from the verb "rodear," meaning "to encircle" — a term used to describe driving cattle.
Buckaroo
This odd word is actually a goofy mispronunciation of "vaquero," the Spanish word for "cowboy."
Adaptation from the article at http://www.huffingtonpost.com/2013/04/25/spanish-words-in-english_n_3155362.html#slide=2376172
https://spanishnyc.com/wp-content/uploads/2014/02/Learn-Spanish-rodeo-word.jpg
312
702
spanish_admin
/wp-content/uploads/2020/07/logo-300x45.png
spanish_admin
2014-02-11 21:45:01
2022-09-19 19:03:56
Spanish Words English Speakers Might Not Know They're Using