Learning a new language opens many doors throughout a person's life while enhancing their perspective of the world around them. When someone knows a second language they can communicate with a larger variety of people and it also comes in handy when traveling the world. Learning a second language allows a person to immerse themselves into other cultures, learning from a hands-on approach which allows for deeper understanding and appreciation of nations different from their own. Aside from the communication and immersion advantage, learning a second language has an even bigger impact on the person's brain, giving them deeper unseen rewards.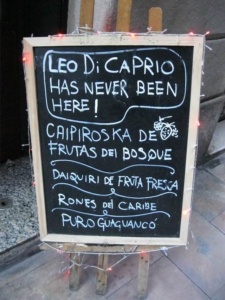 According to the New York Times, "Scientists have begun to show that the advantages of bilingualism are even more fundamental than being able to converse with a wider range of people. It can have a profound effect on your brain, improving cognitive skills not related to language and even shielding against dementia in old age." A study conducted by Ellen Bialystok, a research professor at York University, took a look at neuroimaging and behavioral studies that analyzed bilingualism in adulthood, and it was concluded that mastering two languages protects against cognitive deterioration by improving cognitive reserve. Bilingualism can delay the onset of dementia symptoms by just over four years.
Speaking more than one language has also been shown to help in the recovery from a stroke. People who speak more than one language are twice as likely to recover their normal cognitive functions after an attack. This statistic comes from an international study done where the researchers analyzed 608 patients who had suffered strokes and noted that 40.5% of bilinguals recovered normal cognition compared to 19.6% of their monolingual counterparts.
Aside from holding off disease and helping the body recover, speaking a second language can benefit the brain in other areas as well. It improves memory function, problem-solving and critical thinking skills, enhances concentration, improves the ability to multitask and expands listening skills. Bilingual people also display signs of greater creativity and flexibility. With all of these positive reasons for learning a second language, it is hard to see why people would choose to limit themselves to just one.
New York City is known as the melting pot of cultures for a good reason. The diversity in business and personal relationships throughout the city lends itself as the perfect reason to learn a second language. 25% of New York City are native Spanish speakers, this percentage translates into 1.87 million residences. Learning Spanish as a second language in and around New York is essential for anyone interested in building relationships with the people around them, both personal and businesswise. Oftentimes a person may find the task of tackling a second language as difficult and therefore they tend to remain in their comfort zone instead of challenging themselves. By doing this they limit themselves in many ways as discussed above.
Luis Cardozo from SpanishNYC has created a new technique in learning a new language. He calls it the Natural Conversational Approach to Spanish classes in NYC. After extensive research into the way people learn and teaching Spanish for over 25 years, Mr. Cardozo believes that because everyone absorbs information in their own way, learning should be made to fit the individual, not the other way around. Based on your specific background, talents, interests, strengths, and challenges, the NCA can intuit your needs, keeping you motivated and ensuring that the instruction is effective as well as efficient. Students of SpanishNYC speak, write and read Spanish quickly while finding the instruction enjoyable, allowing them to absorb the new language consciously and subconsciously. Students are eager to praise Mr. Cardozo in his technique:
"Those of us who have studied Spanish with Luis Cardozo know what a great teacher he is. The creativity and sense of humor that Mr. Cardozo brings to each lesson are sure to make SpanishNYC a success."
-Michael Bloomberg
"Luis Cardozo has taught me how to speak Spanish!! His teaching methods are based on individual learning abilities building language comprehension and confidence. He made the learning process fun and the use of the language seemingly easy! Millones de gracias."
– Count Riprand Arco-Zinneberg
With all the scientific research ensuring the advantages of being bilingual, what is the reason to delay learning? Although it may seem like a daunting task, SpanishNYC has found a way to make learning Spanish fun and easy. Your brain will benefit, and you will become a more well-rounded individual, getting to know those near and far from home.
https://spanishnyc.com/wp-content/uploads/2018/04/spanishnyc-spanish-classes-nyc-00013.jpg
1333
2000
spanish_admin
/wp-content/uploads/2020/07/logo-300x45.png
spanish_admin
2019-02-25 05:23:52
2022-09-19 19:03:54
Limitless Advantages to Learning Spanish as a Second Language