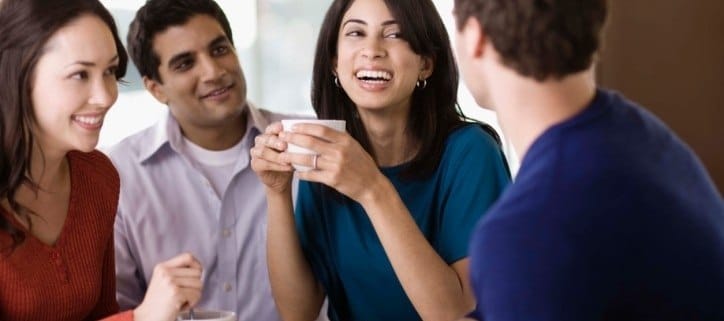 The U.S. economy is boasting strong numbers as we head into the new year. With the economy robust, companies are eager to hire candidates to expand their business and keep up with high demands. For example, the U.S. Bureau of Labor Statistics expects growth in the occupational therapy field by 40% through 2022. The need for personal financial advisors is predicted to increase by 30% along the same timeline. Biochemical engineers will grow by over 23%. Market research analyst will grow in demand by 19%. Computer software engineers will see growth of more than 17% by 2022. The need for registered nurses will increase by 16%. Pharmacy technicians will expand in need by 9%. The list for qualified applicants goes on and on as we look into more diverse fields of occupation.
Unemployment is at a historic low, giving management more choices in selecting their workers. With the stiff competition in the job market today, finding something to set you apart is essential. Often times with candidates having a similar resume, employers look for something that makes one more desirable over the other. Being able to speak a second language is one of those things. John Feinblatt, chairman of New American Economy states, "In today's global economy, businesses require employees who can serve customers in a variety of languages."International business is growing exponentially in many Spanish speaking countries and with more business being done on the internet, communication is the key to success. Spanish is the official language of 21 countries around the world. It is spoken as a first language by over 400 million people. When you factor in Spanish as a second language, that number jumps to a staggering 530 million people. Without being able to speak Spanish, you exclude business with over 17% of the world. Between 2010 and 2015, the number of U.S. job postings specifically geared toward bilingual candidates more than doubled and has continued to grow in recent years. Every field of business can benefit from having a bilingual worker.
Another strong incentive to learn Spanish is that language skills lead to hiring bonuses and increased salaries. On average, bilingual employees earn 5 to 20 percent more than their monolingual counterparts. An EMT in the U.S. averages a yearly salary of $30,360. A bilingual EMT would make over $40,000. In a 30 year career, that would equal out to over $200,000 more for speaking Spanish and English.
The task of learning a new language can seem daunting, especially if you wait until you are older to try but it is never too late to learn. Luis Cardozo started SpanishNYC after coming to America from his home country of Colombia. His Natural Conversational Approach focuses on the needs of his students in business and beyond. This approach explores real-life situations using cooperative learning, role-playing, multimedia and field trips to build the path to a new language. He has more than 25 years of experience teaching Spanish in NYC. If your business is looking to become bilingual, SpanishNYC will craft a program to help your team achieve the goals you set. From placement tests to group assemblage, to student performance report; our program will contribute to a successful business through a better understanding of the Spanish-speaking world.
Former clients cannot say enough about the positive experience they have had working with Mr. Cordozo:
"Luis Cordozo…is a gifted teacher who has spent years developing this program while working with students on every level. Mr. COrdozo teaches with personality, creativity and humor…designed to make studying fun as well as productive."
– Carmen DiRienzo President and CEO of VeMe TV.
"Luis Cardozo is a dedicated and creative teacher whose lesson plans deliver results. A patient guide who takes students step by step to their learning goals."
– Katherine Oliver Former Commissioner of Media & Entertainment.
"I feel lucky to have been able to learn Spanish at SpanishNYC. Their creative approach makes learning surprisingly easy and fun!"
–Keith Reinhard, chairman Emeritus DDB Worldwide.
Conveniently located at 888 8th Ave, in NYC, we are eagerly waiting to take you or your business into the exciting world of bilingualism. Contact us today through email or phone call to start on your journey to a new language guaranteed to increase your monetary value in the business world as well as broaden your reach in communicating with new clients all over the world. Email: info@spanishnyc.com, Phone number: (646) 861-3533. No desperdiciesotro dia.
https://spanishnyc.com/wp-content/uploads/2014/01/group-people-talking.jpg
483
724
spanish_admin
/wp-content/uploads/2020/07/logo-300x45.png
spanish_admin
2019-02-23 22:39:50
2022-09-19 19:03:54
Increase Your Business Value By Learning Spanish