Sometimes it might be overwhelming to arrive in a country where everyone around is talking a foreign language and you have no idea what is going on. Wouldn't it be great if you had enough language survival skills to understand and communicate in Spanish the moment you arrive? We often help beginners become proficient.
Are you traveling as a representative for your company or visiting your own new clients in Latino America or Spain?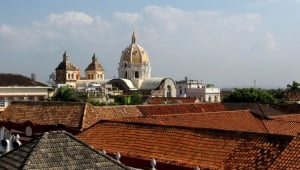 The best strategy is to teach what the student needs to learn, because they are basic conversational tools of the Spanish that they most often and likely use when traveling to Latin America and speaking Spanish.
Let's be realistic. Understanding a new language, especially for use in public and crowd places, can be very difficult for students, even advanced learners shy away from talking to crowds in another language. However, did you know that there are typical sentences that people use in everyday situations and interactions with locals that can make your business trip much more relaxing and enjoyable? Foreigners, and especially Latino people, appreciate the effort given to express oneself in Spanish while trying to learn Español. Just listening to you doing it creates a more friendly and more positive atmosphere that 'breaks the ice' and creates a better emotional environment to achieve your business and personal goals.
We Teach You What You Need to Know First – in Spanish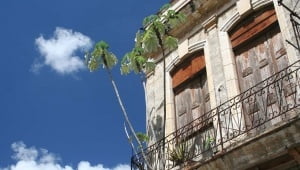 We will help you understand what you need to know first, so that you start using the essential phrases and expressions, when traveling or conducting business meetings in Spanish, right away. Don't worry, the lessons are much more involved than "dónde está el baño?". With our First Business Trip to a Spanish Speaking Country lesson, you will learn how to introduce yourself, both formally and informally, how talk about your specific business objectives, and why you are interested in doing business abroad. You will learn how to get around with ease when you are with business clients, we will teach you how to ask about local matters including, places for sightseeing, restaurants, historic sites and how to make use of city services.
At Spanish NYC, we know how to make your business trip more enjoyable and satisfying. Our multinational team of Spanish language instructors guarantee that you will have, with our tutoring, a general perspective of what it's like visiting and even living in a Latino country by sharing the particular differences between Latino countries that pertain to vocabulary, use of slang and customary ways of social interaction.
Contact us and we will lead you to your goal easily, quickly and effectively. We will discuss where and what level your Spanish is at this point, then, together, we will design a program that best fits your needs, your budget and your time-frame. We have helped many professionals like you to travel and conduct business in Spanish. For over 15 years, we have provided our students with new, extraordinary business skills. We look forward to meeting you!
For all inquiries please call us at (917) 239-0878 or email us here
If you prefer you can send us a note using the contact form below. We will get back to you immediately!
https://spanishnyc.com/wp-content/uploads/2018/03/balcony-in-bogata-colombia-2.jpg
1164
2049
spanish_admin
/wp-content/uploads/2020/07/logo-300x45.png
spanish_admin
2018-03-30 20:29:43
2022-09-19 19:03:54
Your First Business Trip to a Spanish Speaking Country